AroniBlog
Updates on AroniSoft Products and the Financial Markets
AroniSmartInvest™ 4.0.9 in App Store®: Unstructured Text Processing, better Integration with AroniSmartIntelligence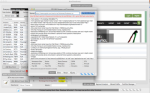 AroniSmartInvest™, one of the advanced investment research tools, has been updated and is available in App Store®.
What is new in AroniSmartInvest™
Better integration with AroniSmartIntelligence ™.
Optimized XML and Unstructured Text Processing module
Ability to extract RSS and web text feeds into a format ready for AroniSmartIntelligence™ Text processing and BigData analytics
Optimized market profile analysis
What is the purpose of RSS and XML Module and Unstructured Text processing in AroniSmartInvest?
With the increasing rise in Big Data Analytics, it has become urgent for our customers and the savvy investors to harness the power of new technologies. One of the consequences of the advances in new technologies is the increasing prominence of BigData. BigData may come from Web, RSS and XML feeds and other sources in the form of unstructured data or text. Hence, AroniSmartInvest has the new capabilities to process RSS and XML feeds within the RSS XML and Text Processing module.
Using AroniSmartInvest™ RSS XML and Text Processing module, it is possible to create a folder containing RSS and unstructured text entries, ready to be processed by AroniSmartIntelligence™ Text Processing and BigData Mining module. AroniSmartIntelligence™ Text Processing and BigData Mining module will process RSS and unstrured text content and create a words vector file in "aroni" format. From there, the analyst and the savvy investors will extract information and insights needed to make decisions using adhoc analytical skills and statistical models, such as Bayesian Network, Econometrics, and Regression Analysis.
How AroniSmartIntelligence™ leverage AroniSmartInvest™ Text processing?
Avronismartinvest™ processes RSS, XML, and Unstructured text data and save plain text into a folder and subfolders. The new version of AroniSmartIntelligence™ allows the analyst to load the plain text organized in folders and sub-folders and create a dataset in "Aroni" format, to be processed in the Bayesian Models, Regression Analytics, or Segmentation modules. The BigData capabilities apply map-reduce to incoming or transaction files, one-by-one, or as a batch stored in dedicated folders to produce summary statistics and a data set in "Aroni" format suitable for regression analysis, segmentation, econometrics or bayesian analytics. The BigData module has some bayesian analytics capabilities, including Naive Bayes, and Discriminative Multinomial Naive Bayes.
AroniSmartIntelligence™ has two major capabilities to handle BigData
Big Data Analysis and Unstructured Data and Text mining : accessed through the Descriptive & Big Data Analysis. Unstructured Data and Text Mining capabilities help to process unstructured text in various formats, such as plain text, web, RSS, XML text feeds, stored into folders and logical sub-folders and create words data vectors. The sub-folders correspond to class or nominal dependent variable values. The resulting dataset is suitable for further regression analysis, econometrics or bayesian analytics, using models that handle nominal dependent variables or classes.
Bayesian Network Models: accessed through Bayesian Models .AroniSmartIntelligence™ models have been optimized for the needs of BigData analytics. The Bayesian Models module is dedicated to analyzing data and discovering network relationships among different variables and attributes. The module includes several Bayesian Network models, estimators, and algorithms to deal with unstructured data.
How to get AroniSmartInvest™
AroniSmartInvest is available in App Store®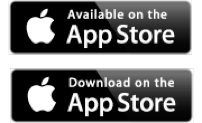 ©2014 AroniSoft LLC. All Rights Reserved.
Last modified on
Trackback URL for this blog entry.